Rusty Roush, Financial Advisor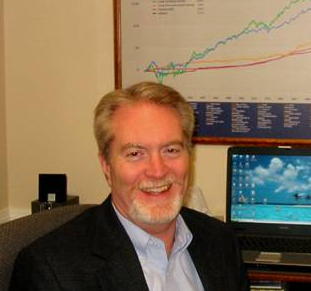 OUR COMPANY
Welcome to WealthInsightNetwork – your link to financial success. We know that building and maintaining your financial wealth is an ever-changing and dynamic process. We want to assist you in obtaining the knowledge and Insight necessary to make the right decisions for your financial future. We offer a wide variety of products and services to assist you.
Here you will find useful information and links to sites providing you with a comprehensive package of financial planning and Wealth management tools.
Review our Wealth Management section to gain Insight into the building blocks of a sound financial plan. Visit our Retirement Plan section to make sure you are fully utilizing the latest retirement planning concepts and vehicles. Make better investment decisions and stay up-to-date on Wealth care issues with the Online Newsletters. Check out our WealthPreservation section to see if you have done all you can to ensure your and your family's future.
Take the 30 second quiz on the Do You Need An Advisor? page to see if you need assistance from an advisor in order to accomplish your dreams. Browse the Links section to find worksheets and other sites that can be of help in deciding your financial goals.
We currently have individuals licensed to offer securities in the states of Texas and Oklahoma. This is not an offer to sell securities in any other state or jurisdiction.
Request Additional Information
You may request additional information by calling or e-mailing us from the information that is listed on the right of this screen.

Our office hours are 8:30 a.m. to 5:30 p.m. Central Standard Time.
Explore ABLE account requirements and potential benefits, including new saving opportunities under the 2017 tax law.

Younger baby boomers may be facing a more challenging retirement landscape than older members of the generation, according a recent survey.

An overview of the potential benefits, limitations, and rules of Roth 401(k) accounts.

Looks at some of the reasons behind the big declines in emerging markets, and how these developing economies might affect U.S. investors.